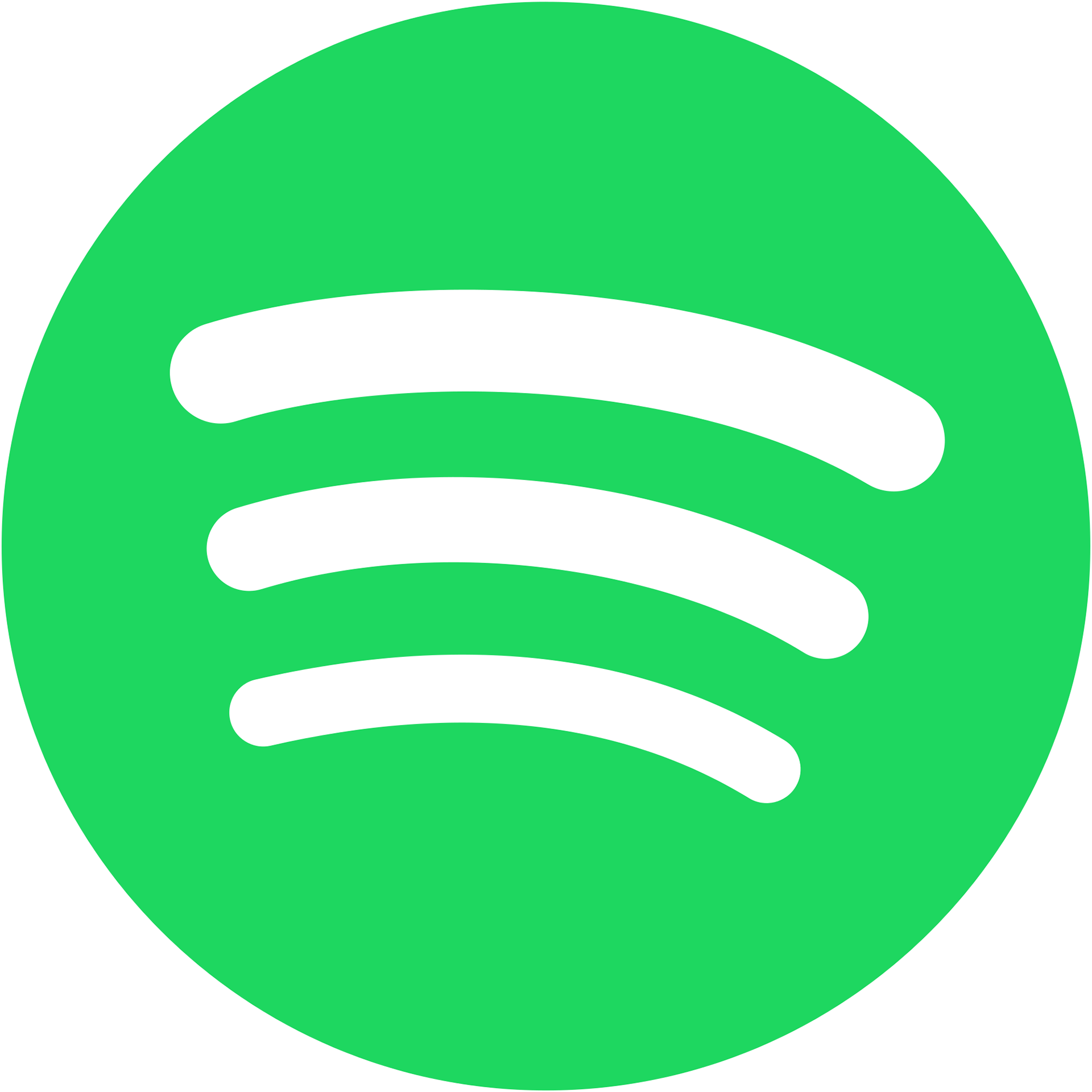 Client Brief: How will Spotify use its position to lead discovery? 
Regardless of your music obsession (or lack of) you probably connect music to particular events. Music is more than just melodies it's apart of the moments we experience; a birthday party, a road trip with friends, or the first dance at a wedding. Music can transport us back to those moments; but, the human connection makes music the experience. Since people listen to music in isolation through headphones, it breeds a disconnect from the world and relationships. We are always connected but not connecting. We have become streamers instead of sharers. Spotify can help us discover through each other. 

Spotify and its competitors (Apple Music, Google Play, and Amazon Music) are all offering the same music experience for the casual listener. For people that love music, Spotify is great for finding new artists and curated playlists. For everyone else, why would they need Spotify when Apple, Google, and Amazon offer a seamless experience across all their product offerings. We had to make Spotify more than a place to house your music. Listeners can get recommendations by comparing their tastes with friends and receive playlist invites based on what they like.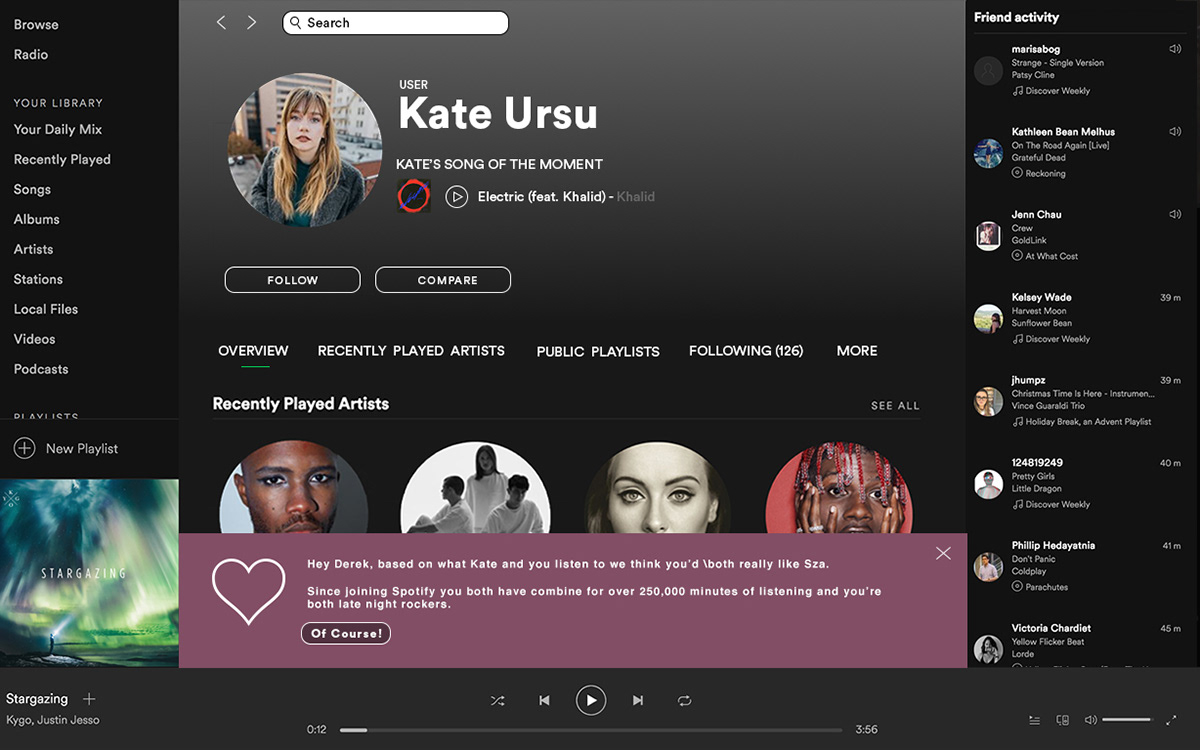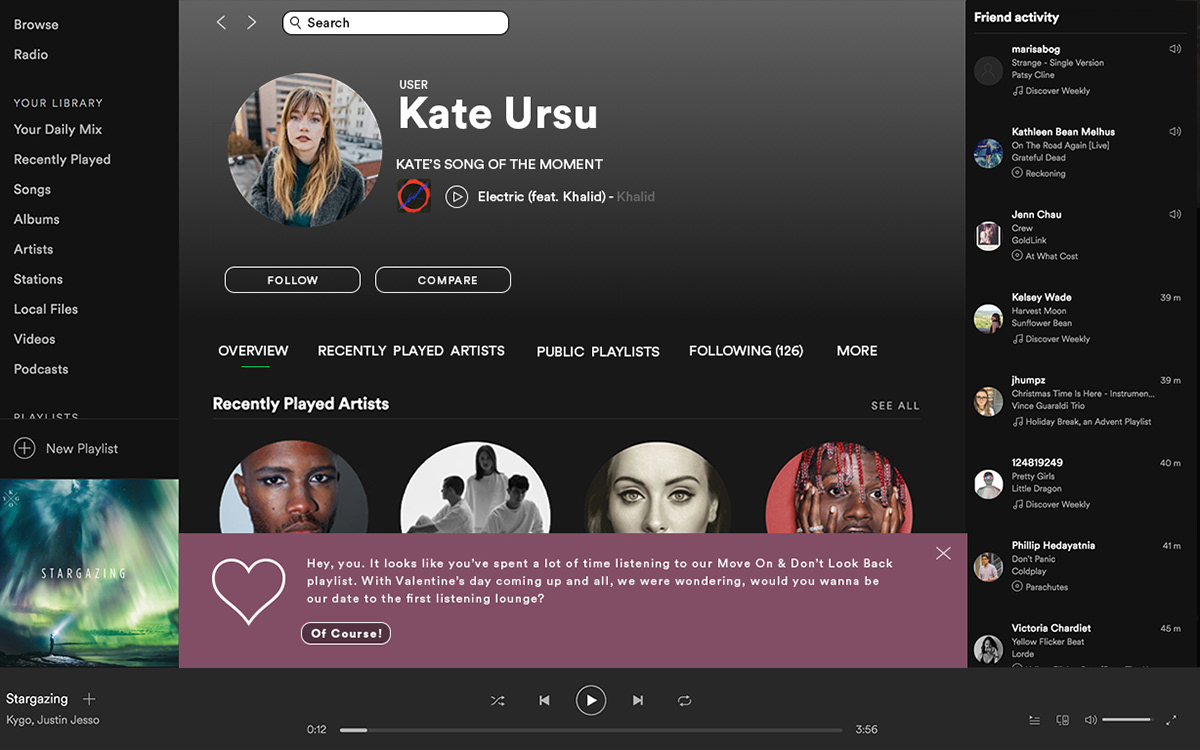 Spotify Moments elevates the casual listening experience by connecting music to photos and connecting people through events. Moments allows users to attach up to two private photos per song. In a shared playlist, photos are viewable to playlist owners or publicly. Moments will slideshow photos while Spotify is open, even if the user is passively listening on a separate tab, smart TV or another connected device. 
Our campaign will feature photo booths at music events that print photos with a Spotify QR code for a shared playlist. Around cities, people can take pictures using Spotify's large open picture frames to frame their own pictures. The black picture frames will feature a Spotify QR code for a song; users can tag the photos and share with friends. Our digital billboards will change based on what songs people are listening to in that neighborhood, current weather, or time of day. The billboard's QR code brings up the song or playlist; if users are listening to Spotify, any photos they take can be uploaded to Spotify.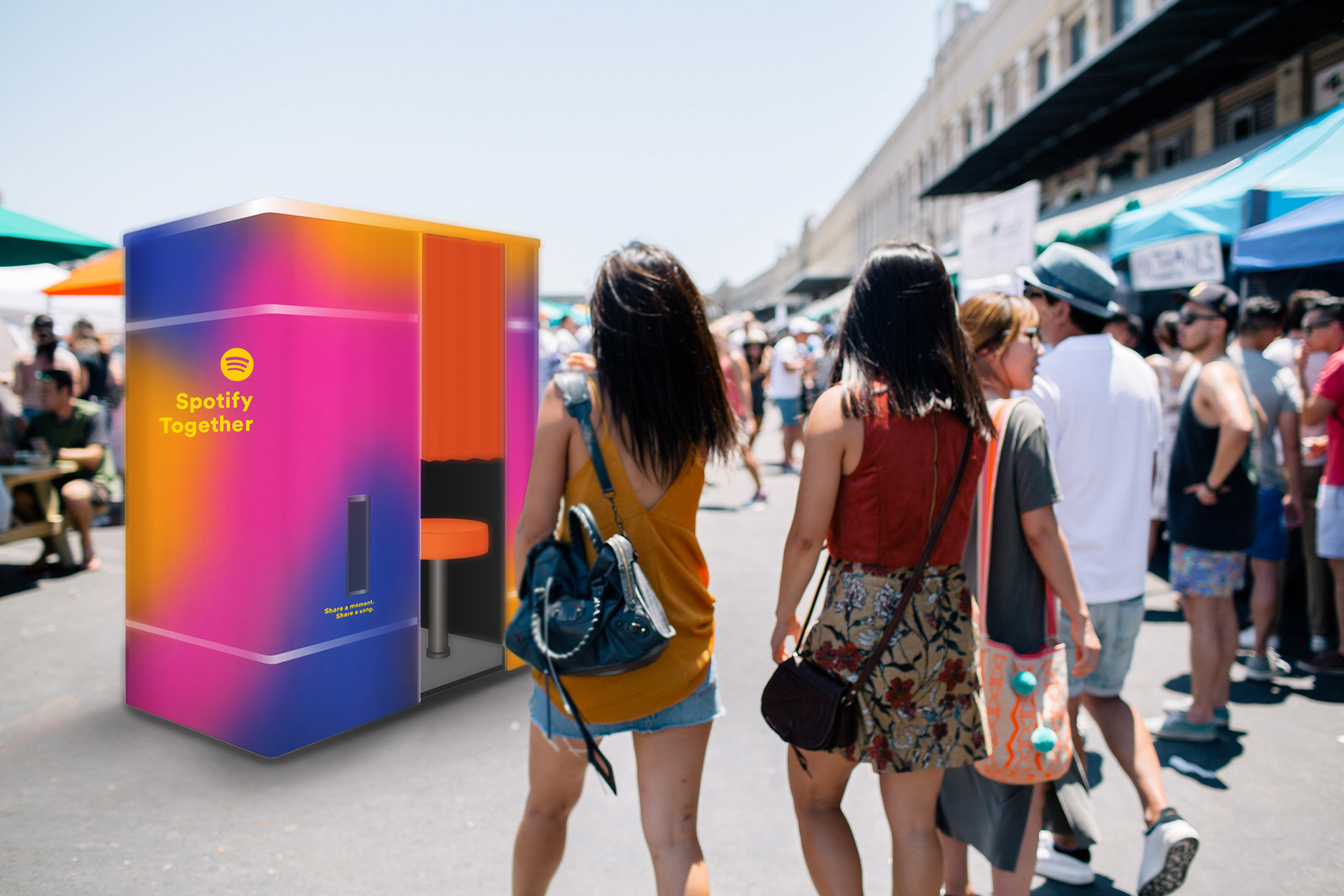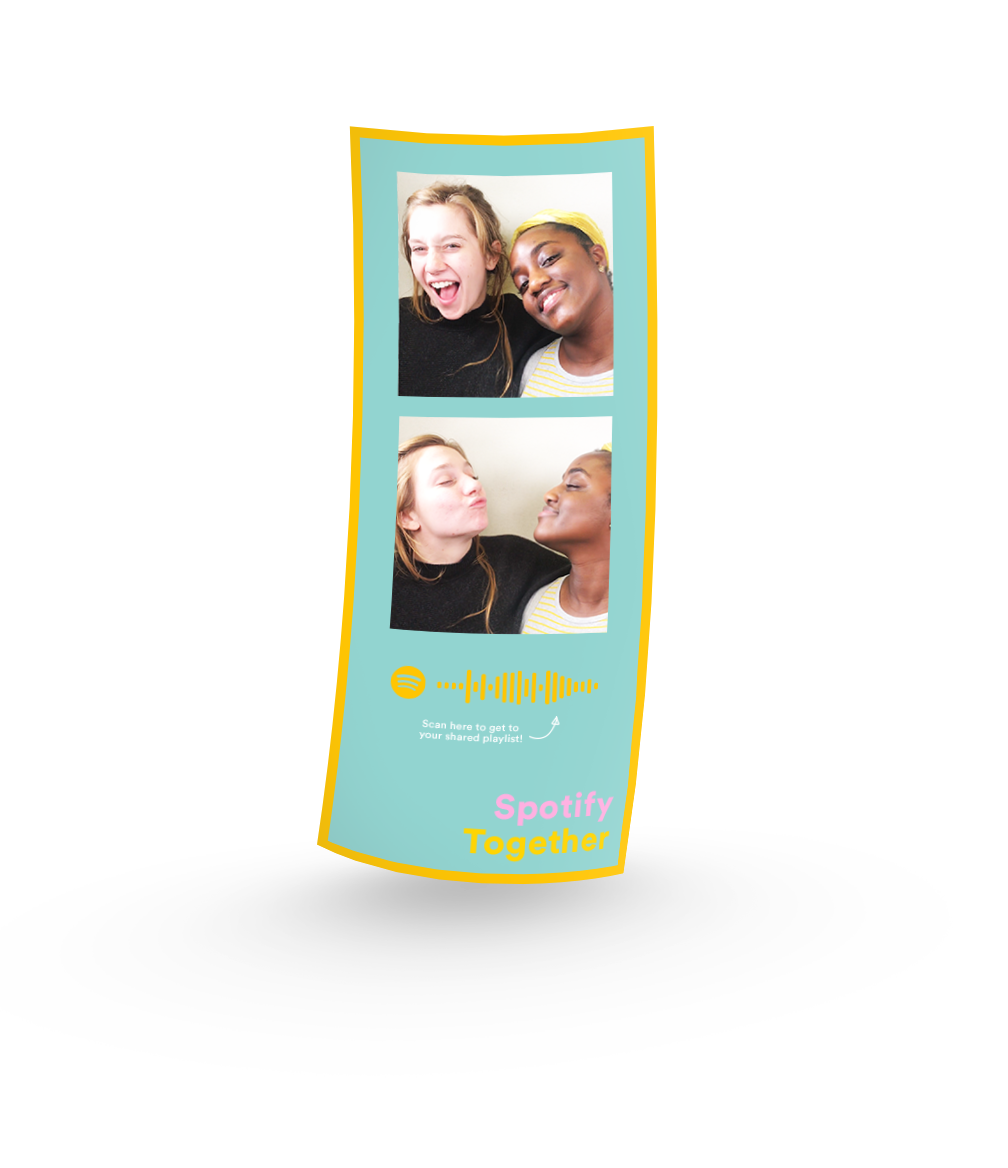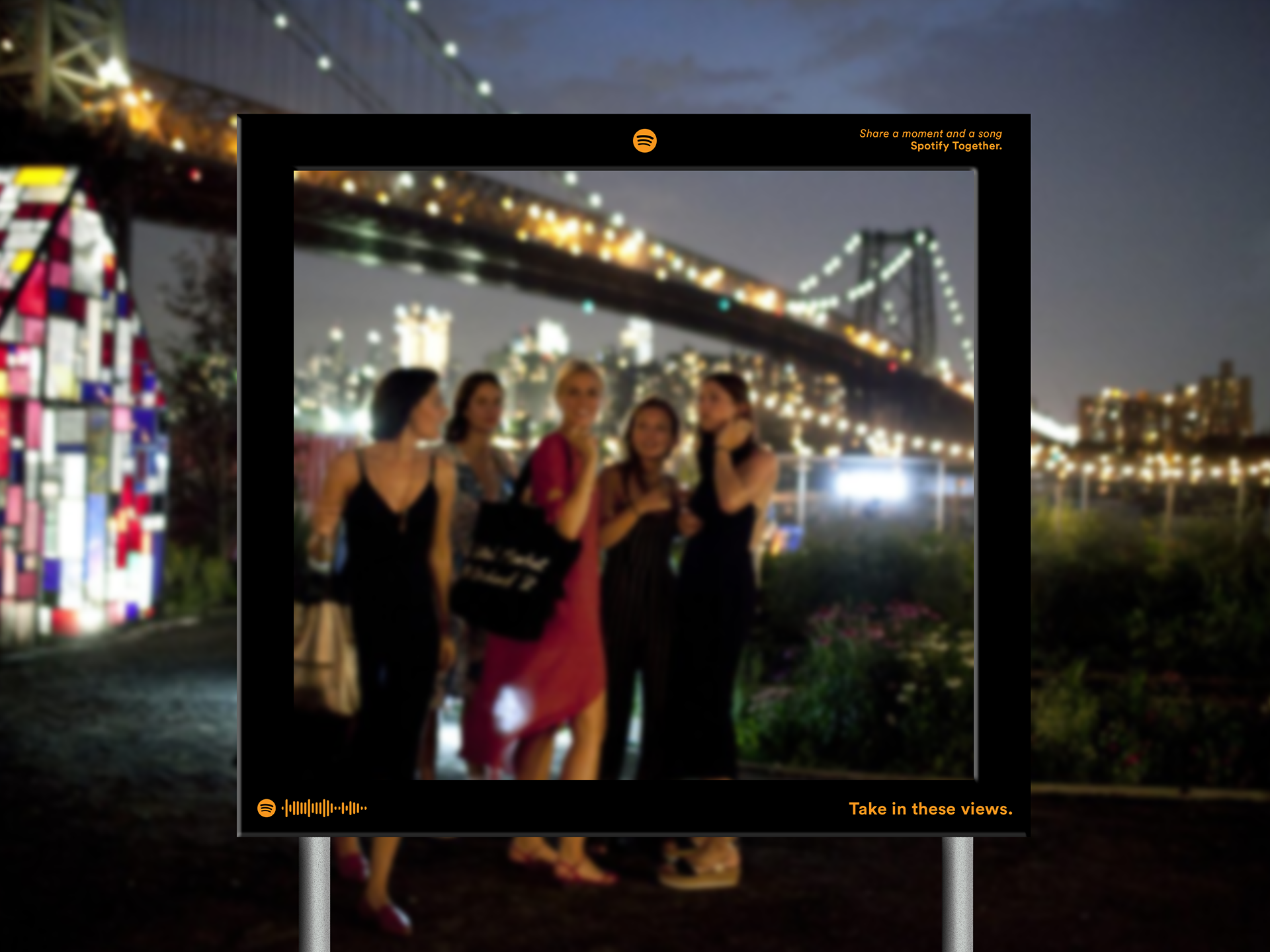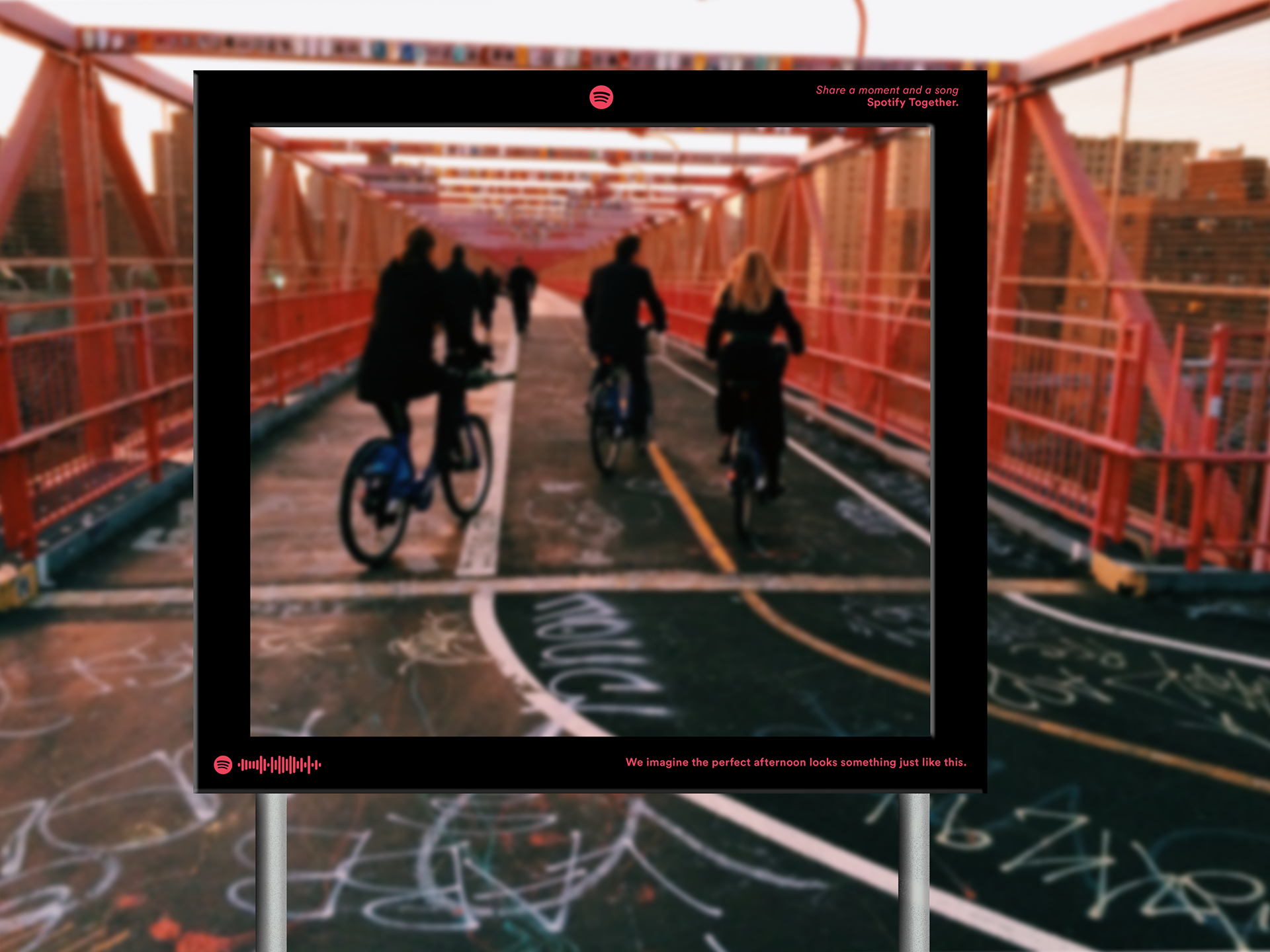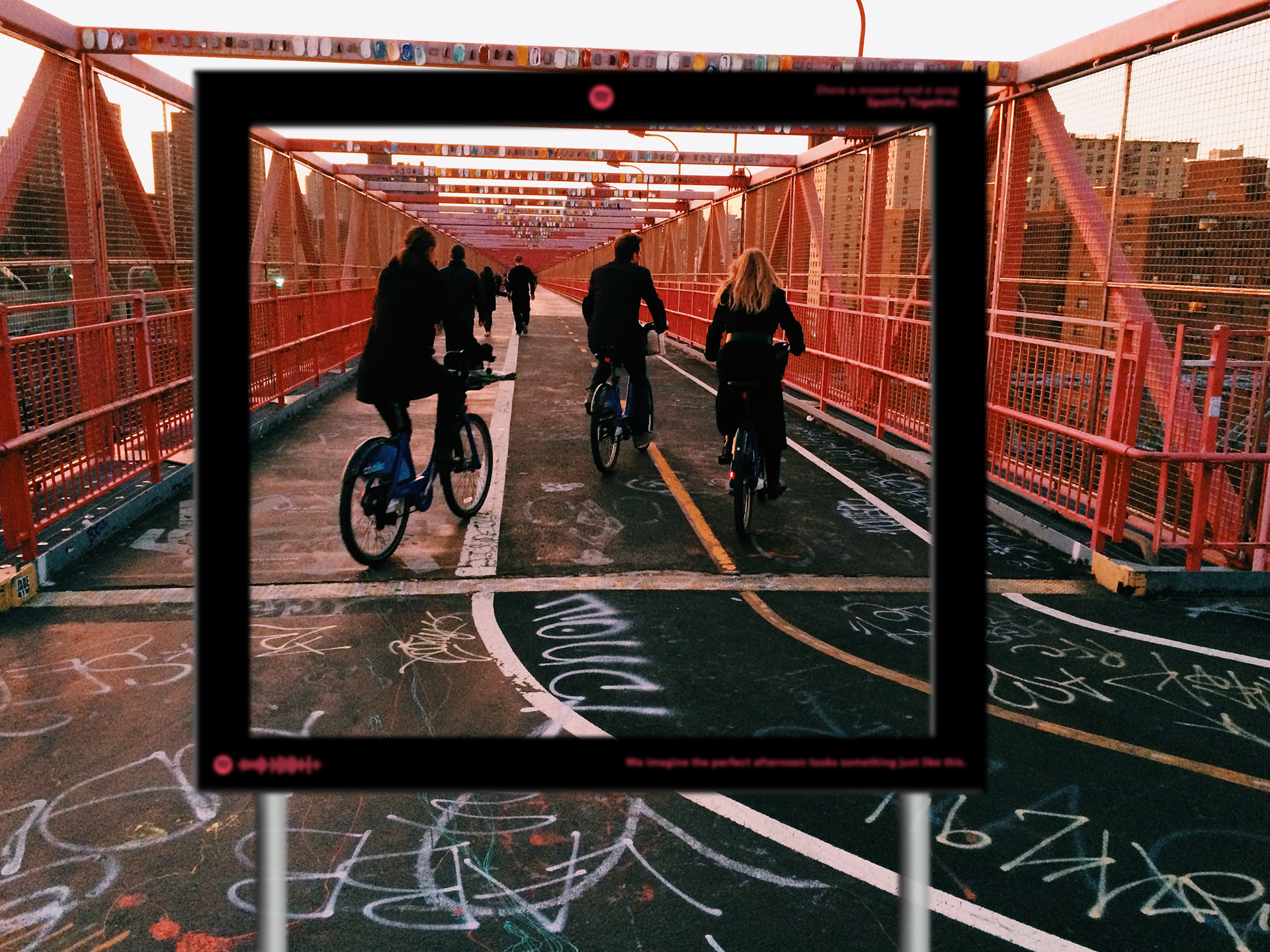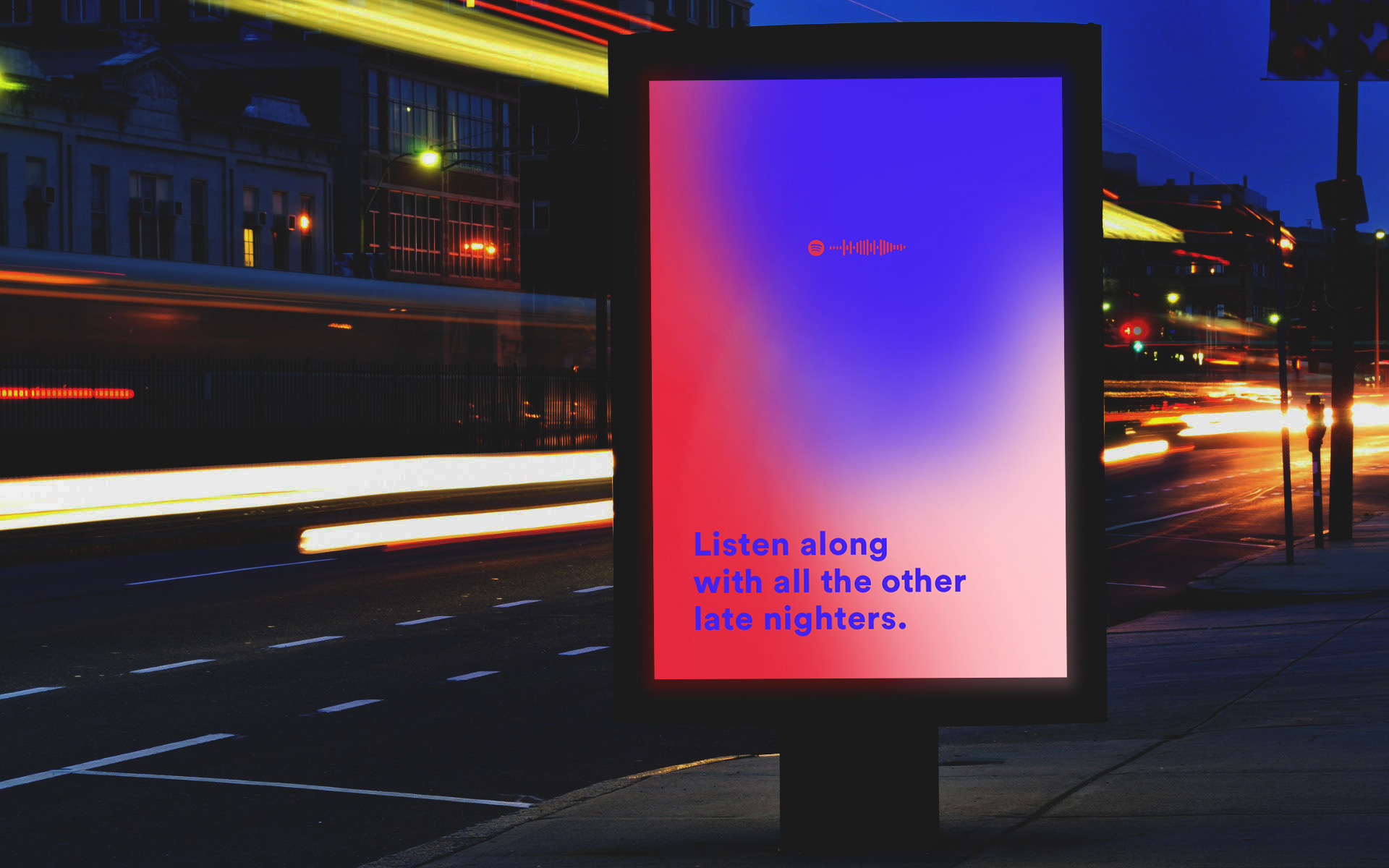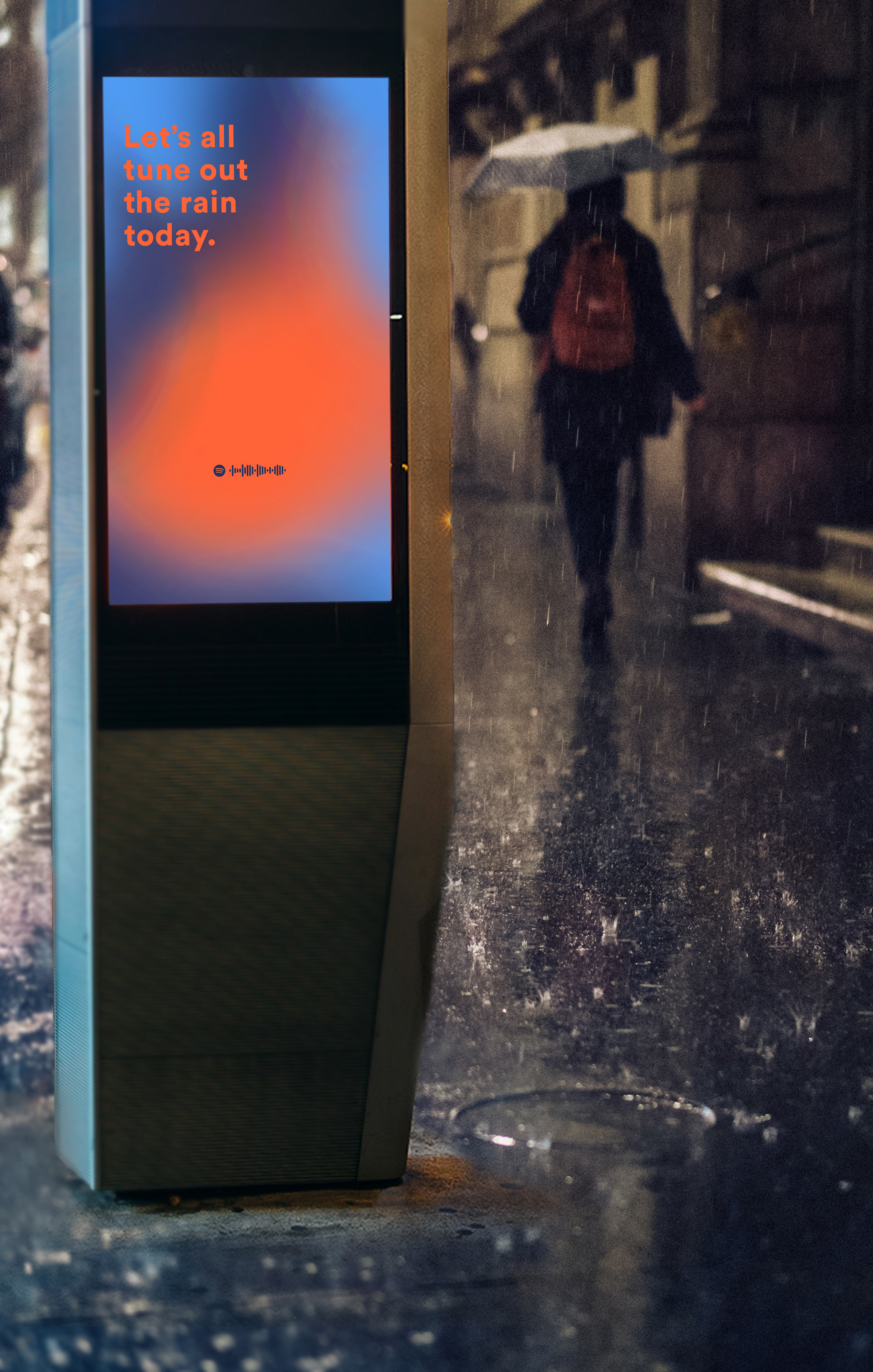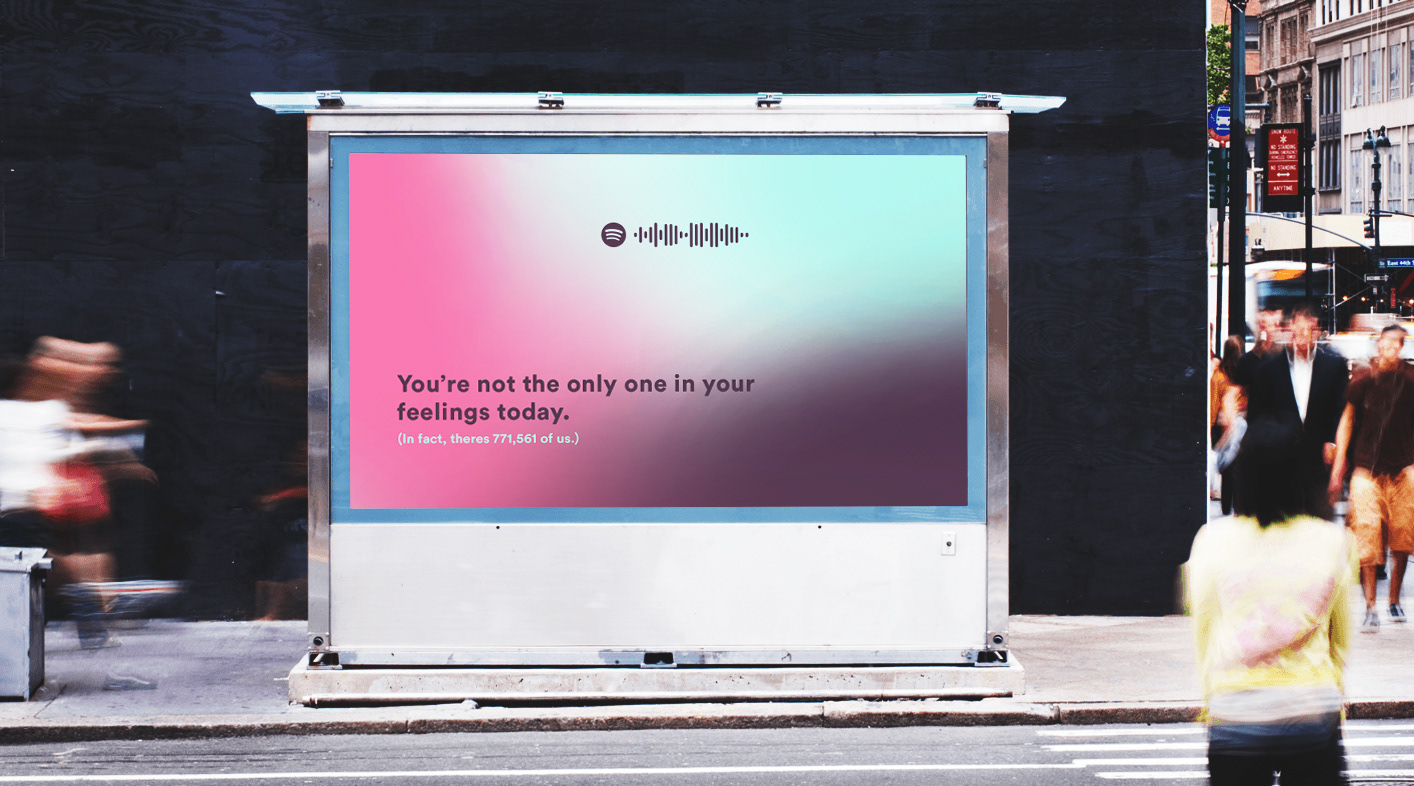 Part of our social media campaign will partner with Instagram. Instagram will allow users to tag Spotify songs in their posts and will have sponsored ads letting people know about Spotify Moments. We found that people have a hard time parting with social media accounts because of the history they build. Spotify Together will encourage users to continue to grow their music experience with Moments.